What's Coming up in The Social Issues Commission?
Over the past two weeks, many of us have fallen victim to midterms and assignments that have resulted in long nights in Stauffer, multiple trips to Tim's, and mounting stress. Although Reading Week will provide a much needed break for all of us, it is important to remember to take time out of your day to engage in self-care. The Social Issues Commission (SIC) provides a variety of resources on campus to ensure student well-being, along with seeking to engage, educate and promote all matters related to equity, identity, and anti-oppression. Below are just of the few notable events coming up within the Social Issues Commission!
The Peer Support Centre (PSC)
If the month of March is filled with assignments, tests or pre-exam stress, its important to make sure that you find ways to take time for yourself. Need some ideas? In March, The PSC will be having their CARES campaign, which will consist of week long events centered on self-care.
CARED (Committee Against Racial and Ethnic Discrimination)
Want to network with Queen's Alumni? CARED will be hosting a conference which will invite Queen's Alumni to highlight their experiences as alumni of colour post Queen's.
Collective Reflections
Join Collective Reflections in the Tea Room on March 28th from 7-9 pm to celebrate the newest edition of Collective Reflections! Throughout the evening guests will have the opportunity to hear editors and contributors share their work, which includes topics such as anti-poverty, queer issues, mental health, (dis)ability, anti-racism, and feminism!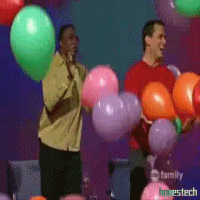 If you are interested in any of the services or committees mentioned, you can apply at https://myams.org/applytotheams/ today!
Written by Rachel Corvinelli, Artsci '17, Marketing Deputy